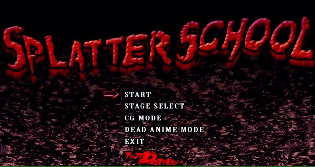 SPLATTER SCHOOL
A downloadable game for Windows
←→: Move
↓: Crouch

Z: Jump
X: Attack

Comments
Log in with itch.io to leave a comment.
I did everyone i got a interview with 237
I love the soundtrack! Was the music composed by 237?

Here is my Review of this game i also plan on reviewing Demonophobia
I look forward to video from Demonophobia
I hope you will be pleased with it i am putting a lot of work into it and i hope i can sway peoples thoughts on Demonophobia some of the reviews of your game are so childish o it's to violent o it's to hard 237 is a disgusting person.
I Dont Know If this Game If This Game Is Ban ?
I am very disappointed this is just a very poor spatter house Ripoff the game is to easy there is no story the monsters are to threat what happened?Demonophobia was so good the only thing i kinda liked was the music witch is the only thing that kinda sucked about Demonophobia no soundtrack. why not just make a true Sequal to Demonophobia.
Or or maybe this game developers just a one-hit wonder maybe Demonophobia was just a lucky shot it's it's not very likely to make a game so good on your first try and then make nothing but garbage but it happens.
Wait a second rubs my eyes if you are 237 i am actually surprised you admitted you got lazy with this game i guess thanks for the honesty